Amen feel Good Story of the Month
Amen to a wonderful story.
BIFF, BAM ZOOWEE! #SFBatKid Saves Gotham City!!!…Update: Penguin Has Kidnapped SF Giants Mascot! Help Him, #BatKid!…Update: Bat Kid Rescues The Seal!…Update: Bat Kid Gets Key To City And Our Gratitude! –
Miles isn't flying solo though, as The Dark Knight often tends to.
He's joined by adult Batman and over 11,000 Make-a-Wish volunteers. The streets of San Fran Gotham have literally been filled with people all day, cheering on Batkid as he saves the day.
The 12,000 volunteers who donned superhero capes and morphed San Francisco into Gotham City today can't make sure a California boy will stay clear of leukemia for the rest of his life. But, in handing the 5-year-old the key to the city, they can sure give him every boy's dream come true for a few hours and a memory for a lifetime. Right at 10 a.m. on Friday, Miles – a shy kindergartner with bright blue eyes and is in remission from his cancer – became "Batkid," complete with mask, cape and puffy fake muscles. He exited the Batmobile, from the front of the two-person sportscar – of course – safety first – after unstrapping himself from his carseat. "He's just the cutest," said Jackie Johnston, one of the thousands of fans who had come out to watch. But Miles just isn't cute. He's a hero. After he jumped on a trampoline to give him a little extra boost, he untied a "damsel in distress," sitting on the cable car tracks on Hyde Street, a green bandana wrapped around her mouth, and a plastic box of what looked like explosives strapped to her back. Of course, the 5-year-old didn't know exactly what to do at first, but was aided by his partner in good-deeds, Batman – one of the many volunteer actors partcipating in the event
. –
Miles is the hero we want and today he is getting the day of crime fighting he deserves.

The 5-year-old boy was diagnosed with leukemia when he was only 18-months-old, and thankfully he is now in remission. Today, Make-a-Wish transformed San Francisco into Gotham so that Miles could transform into Batkid.

"This wish has meant closure for our family and an end to over three years of putting toxic drugs in our son's body" Miles' mom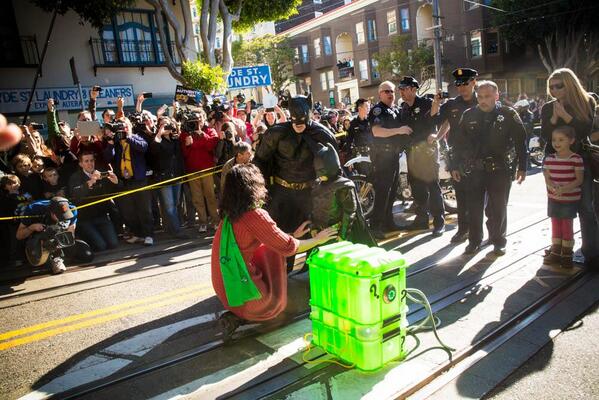 "We come from a very small town, 1,000 people, where it's nothing like this," Miles' dad, Nick Scott, explained. "The scale this big is just overwhelming for us. It's nothing we ever dreamed of."

He continued, "It's really neat to see how many people have got together for a stranger they don't know and show support for; it's heartwarming."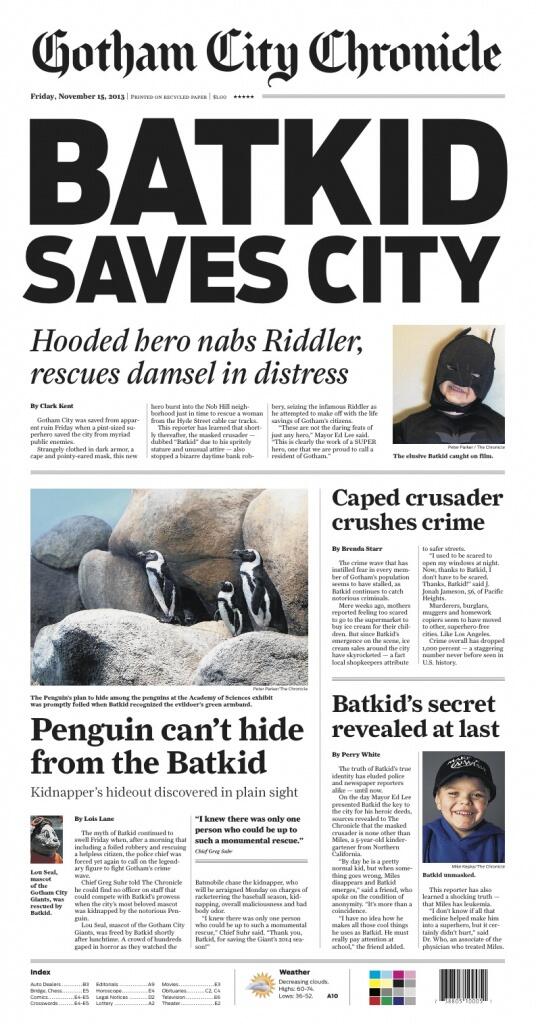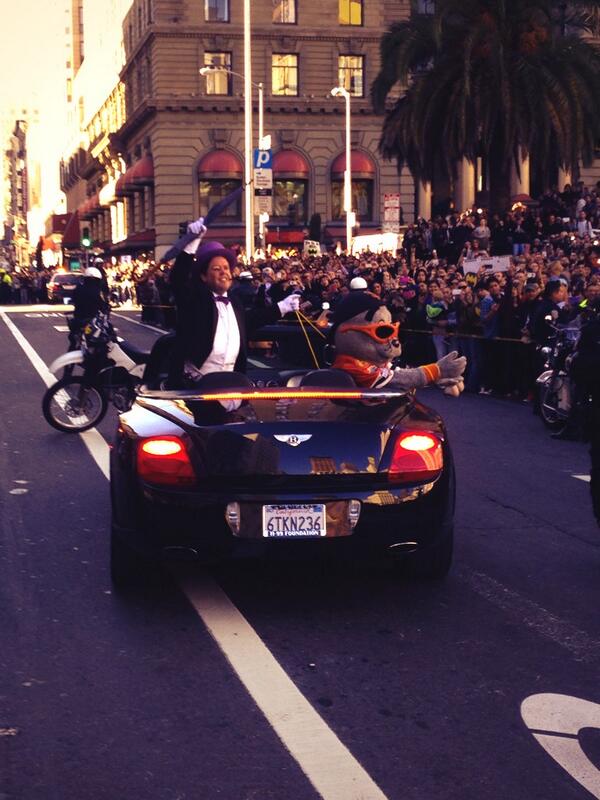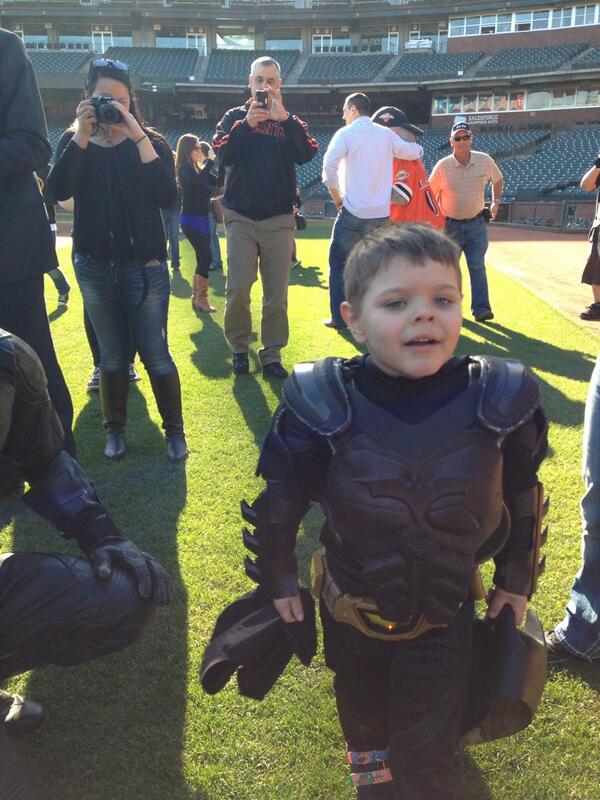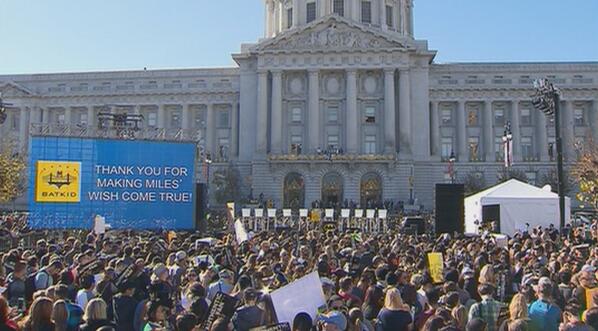 Think about this. You know what he really did save the city. Think how many people in those crowds and television and even here he touched.
http://www.nbcbayarea.com/news/local/SF-Morphs-Into-Gotham-City-for-Batkid-Battling-Leukemia-232054521.html?_osource=SocialFlowTwt_BAYBrand
http://www.eonline.com/news/481652/batkid-saves-the-day-5-year-old-becomes-a-superhero-spends-a-heartwarming-day-fighting-crime-thanks-to-make-a-wish?cmpid=sn-111021-facebook-na-eonline"
Have to add The Happsters beat me to it. http://happsters.com/
Kindness Blog which I'm sure will post this story also. http://kindnessblog.com/
Both of these blogs Kindness Blog, The Happsters make me smile and inspire me. The feel good stories work and should be front page news. These two blogs it is their mission to be that good news. I would recommend both of these blogs to anyone who reads my blog here.